About the Festival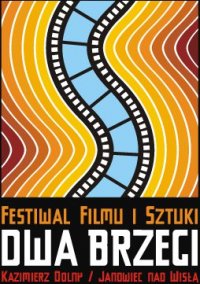 In microcosms of our worlds we tend to forget that the joys and problems we experience do not have to be understandable and clear to others. The tools of our illusory self-sufficiency- mobile phones, computers, TV sets- will never allow us to get through to other people's private worlds. That's why during the 4th edition of Film and Art Festival TWO RIVERSIDES (July 31- August 8, 2010) we will try to penetrate and learn about the unusual and different world around us.
The motto of this year's edition is A DIFFERENT WORLD. We started working on the program last year, after the festivals in Venice and San Sebastian, and now we want to unveil some of the surprises we've prepared for you.
Together with the Danish Film Institute we've prepared a retrospective of Carl Theodor Dreyer's films, a film director who had great influence on the development of the world's cinema.
Our special guest this year will be Lech Majewski- a director, screenwriter, poet, painter- his works have been exhibited in Venice, New York, Louvre- and finally a composer. Benedykt Jerzy Dorys is the co-founder of the Association of Polish Art Photographers. His photographs of the pre-war Kazimierz Dolny are considered the first Polish photo reportage. We'll have the great privilege of exhibiting his works. Czesław Czapliński, a photographer and journalist, author of 23 bestselling books, albums, articles and thousands of photographs published around the world, will be our host during the exhibition.
This year in the WORLD UNDER CANVAS section you will see the most interesting films from different countries; you will make long journeys into the world of music in the MUSIC, MY LOVE section. We've also got good news for those who admire short features- the submission of short films for the Independent Amateur and School Film Competition has already started.

More information will be available soon.