'Kawasaki's Rose / Kawasakiho ruze': 2010 TWO RIVERSIDES closing film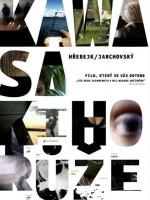 This year's edition of TWO RIVERSIDES Festival will be closed off with the Polish premiere of Jan Hřebejk's "Kawasaki's rose" which is a specific attempt to review Czech communist past. The author, nominated for the Academy Award for Musíme si pomáhat /Divided we fall/ in 2001, has added a comic look to the otherwise serious theme. He created a perverse, surprising and profound tale about trust, unfaithfulness, humility, penance and spiritual purification.

The screening will be held in PGE Cinema at 4:30 p.m.

The author, Jan Hřebejk, tells about his film: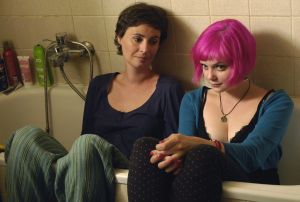 Since 1990 the Czechs haven't been able to come to terms with their communist past, mainly because of personal reasons. People had access to a lot of different pieces of information about their friends and their dissident–collaborator past, but still it wasn't easy to determine whether they were heroes or cowards. We don't want to make the guilt relative, we're just trying to show a realistic story with the guilt as a leitmotif, a story for those who lived during the communist era and for the young ones who couldn't experience life in a totalitarian reality.

At the beginning of the story a man, jealous about his wife, makes a serious accusation against his father-in-law of having been a collaborator during the communist period. We don't know if that accusation is groundless or not. And even if it's not, we still aren't able to determine if those facts were real. That information, which seems to be a slander, and the deed form the past are gradually influencing the family's everyday life changing it and causing paradoxical situations. We are observing their diverse reactions to different accusations and while observation we're reconsidering our opinions about the heroes and beginning to understand them.

I'm sure that thanks to the specific subject matter of the film and to bringing up issues embedded in a particular historical context, 'Kawasaki's Rose' will manage to convince the audience. It will draw the attention of the viewers through well-crafted characters and it will allow them to identify with the heroes even if the viewers are too young to remember those times.

The screening of the film will be held in PGE Cinema in Kazimierz, on August 7.