"FARNY" CONCERT – Małgorzata Walewska and Robert Grudzień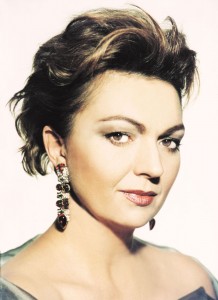 MAŁGORZATA WALEWSKA AND ROBERT GRUDZIEŃ
7th of August, 7:30 pm, Farny Church
Kazimierz Dolny
There is a promise in the air of Impressive concerts promoting the latest album of famous mezzo-soprano Marlgorzata Walewska – the star of New York's Metropolitan Opera and many other world music scenes. The artist´s recital can be acclaimed as artistic event of the year. Concerts of Malgorzata Walewska always attract crowds. Her famous name acts as a magnet for the audience who admires her voice not only in the largest opera halls but also in the temples. Her popularity can be testified by the fact that the American magazine "Time" declared her as one of the ten most famous Poles. She feels comfortable in the repertoire of opera, oratorio and cantata also uses popular or sacral music.

It is worth mentioning that in her career she was performing with Luciano Pavarotti and Placido Domingo but also singing songs promoting the film "The Primate – three years of a thousand years´ period." This year brought establishing cooperation between Malgorzata Walewska and virtuoso Robert Grudzien which will be held at the joint initiative of the concerts. Artists perform sacred music by Franck, Pergolesi, Handel, Schubert and Gounod. One of the fruits of their collaboration is recording an album in mid-July this year. The recording was made in the parish church in Kazimierz which is famous from the organs of Simon Liliusza  dated of 1620. A concert of duo Malgorzata Walewska and Robert Grudzien will be an event of the year in Poland. The concert will be joined with promotion of their new album.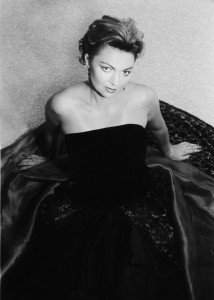 Big artistic events of the recent times are concerts given by the famous mezzo-soprano Malgorzata Walewska and virtuoso Robert Grudzien. Fruits of their cooperation is recording an album, which will be published in the autumn this year. The album was recorded in the parish church in Kazimierz which was one of the places on the map tour of the duo.
Concerts of MalgorzataWalewska and Robert Grudzien create great interest as evidenced by churches filled to the brim. And it is surprising because fame of the mezzo-soprano attracts listeners. The audience has an opportunity to enjoy the most perfect harmony of two instruments namely the human voice and the king of instruments – organs.
That harmony gained a special value in the parish church in Kazimierz. This is where the organs were built in 1620 by Simon Liliusza. Following the sound of this remarkable instrument  the artist performed Baroque songs and romantic using the  the treasury of works by Pergolesi, Handel, Schubert, Franck, Gounod, and compositions by Robert Grudzien. When the last notes of the recital passed there was no end of applause from the audience.
The works of these masters were recorded on the album in the parish church in Kazimierz. What will be its final shape? We shall see at a concert promoting the album for the duo. – Undertake joint initiatives concert and recording was made possible by the invitation which came to me from Robert Grudzien – Malgorzata Walewska stresses.
Promotion of the album: Kazimierz Dolny, Krynica Zdroj, Poland, Radom, Lublin, Wroclaw, Warsaw, Poland …